Blastman Robots clean all types of rail rolling stock.
Whether your business is in new production or the refurbishment of old stock, Blastman Robots are able to prepare surfaces to the exact required specification.
Blastman Robotics Ltd provides innovative cleaning solutions for diverse steel structures and vehicles and are viewed by our customers as one of their very best payback investments.

---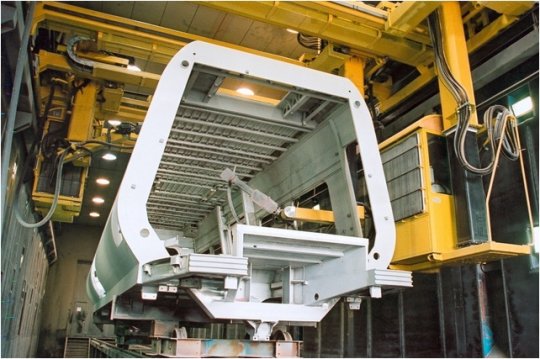 Optimising Your Operations
Whilst paint-application systems have evolved, conventional blasting systems have failed to keep up with these advances. This has led to costly production bottlenecks. By contrast, a robotized Blastman cleaning solution overcomes these wasteful delays. By ensuring fast throughput, reliability and consistent high surface quality, a Blastman Robot optimizes your operations. Installing an advanced Blastman Robot provides you with round-the-clock production, the best quality and optimum capacity.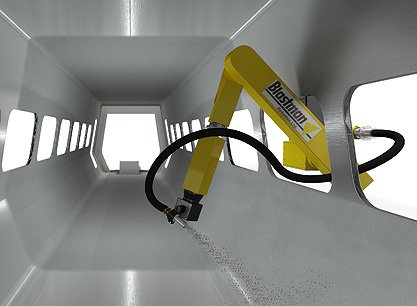 Simplicity and Economy of Operation
The Blastman Robot cleans wagons automatically by following the computer-memorized cleaning program. During this time the operator is free to prepare the next wagon for the blast room. Even the interior surfaces can be effectively cleaned as the robot can enter through window openings, leaving only marginal manual touch up work.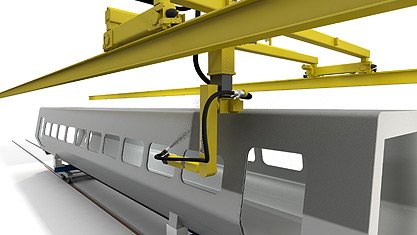 Meeting the strictest standards with versatility
Rolling stock factories and paint producers operate according to very strict requirements when it comes to surface pre-treatment quality. Achieving the exact required degree of surface roughness and cleanliness is a critical stage in the entire surface treatment process.
In order to achieve long-lasting operational quality in harsh environments, the surface pre-treatment of any workpiece must be prepared with precision. The Blastman Robot is designed to meet these increasingly demanding standards, delivering the optimum cleanliness and required roughness before painting or further surface treatment. With the ability to work with the best suited abrasive medium for any particular surface, a Blastman Robot is a key contributor in the optimised working life of rail rolling stock and other workpieces.