News
Keep up on what we're up to!
Abrasive blasting invaluable for rail industry
Abrasive blasting invaluable for rail industry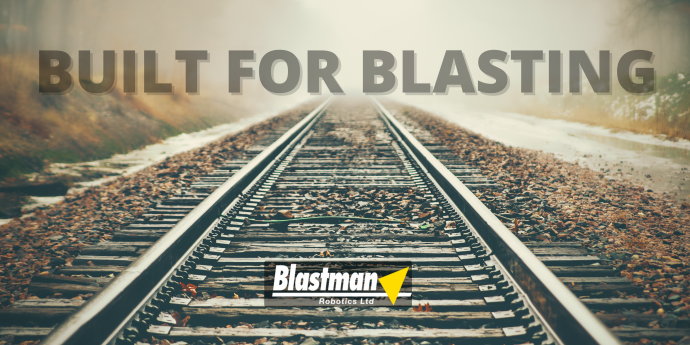 With over 40-year experience and a position as the world leader in the supply of robotic abrasive cleaning systems, establishing the rail industry as the single biggest customer segment of Blastman Robotics is saying something. Conversely, Blastman is a significant...
Read more
Robots promote the true efficiency of blast cleaning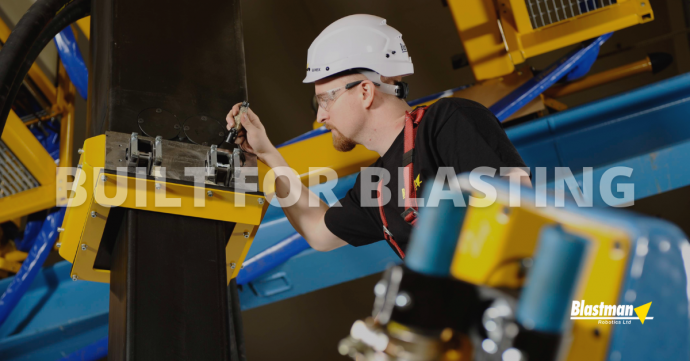 The original ways robots have proven their efficiency over other blast cleaning methods haven't changed a lot over the decades. On the other hand, this just goes to show they stand the test of time. Larger nozzles and bigger hoses enable larger jet streams and bigger...
Read more
BLASTMAN ROBOT LIVE DEMONSTRATION AT INNOTRANS 2022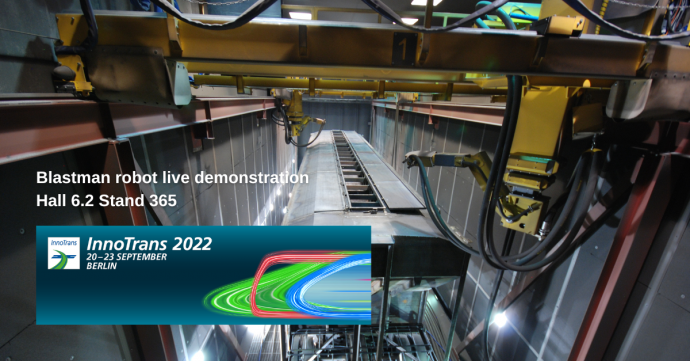 Rail Rolling Stock
Painting quality of transport technology is very critical because the trains, cars, and passenger coaches are directly exposed to transport and weather conditions. The exterior paint job gets...
Read more
STRUGGLING WITH PRODUCTION CAPACITY?
IMPROVEMENT OF 32% IN BLASTING TIME WITH OFFLINE PROGRAMS
Sand Blasting with Blastman Robotics - The World Leader in blast cleaning robotics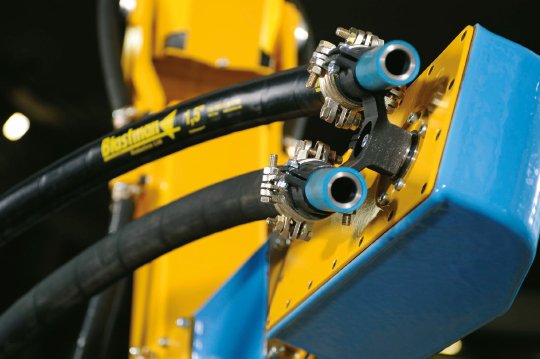 Today the blast cleaning process of Blastman Robotics is an integral part of countless industrial processes around the world, but its position has not come for nothing. The company has an intriguing history leading all the way back to the dawn of industrial...
Read more
BLAST CLEANING OF PASSENGER COACHES
Case: CSR Nanjing Puzhen Rolling Stock Co., Ltd. Nanjing, China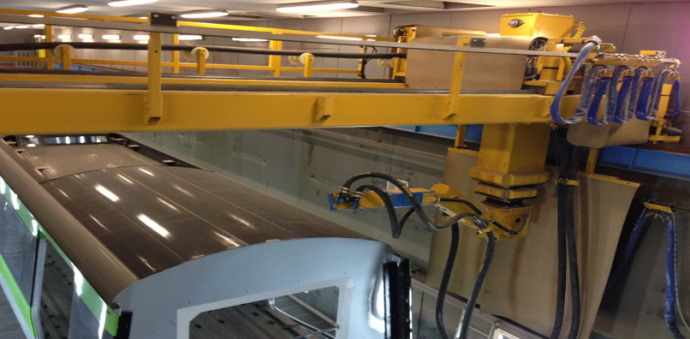 CSR Puzhen is an enterprise specialized in the research and manufacture of rail transport equipment in China and is the first-class large-scale company in China's railway equipment manufacturing industry.
Read more
WE´RE EXHIBITING AT PAINTEXPO 2022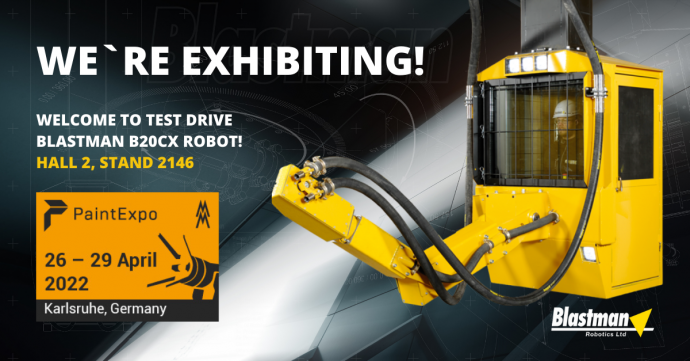 No compromises
Most of all defects when painting metal components can be traced back to poor substrate preparation. A reliable pre-treatment process, which reproducibly...
Read more
Blog: Blastman Studio
Blastman Studio
Blastman generation 4.0 robots launched in the early beginnings of 2021, but I was not the only major R&D project for Blastman this year. For a long time now Blastman robotics has offered offline programming tool and programming services for customers. It was decided...
Read more
BLASTMAN WEBINAR
SIGN UP NOW!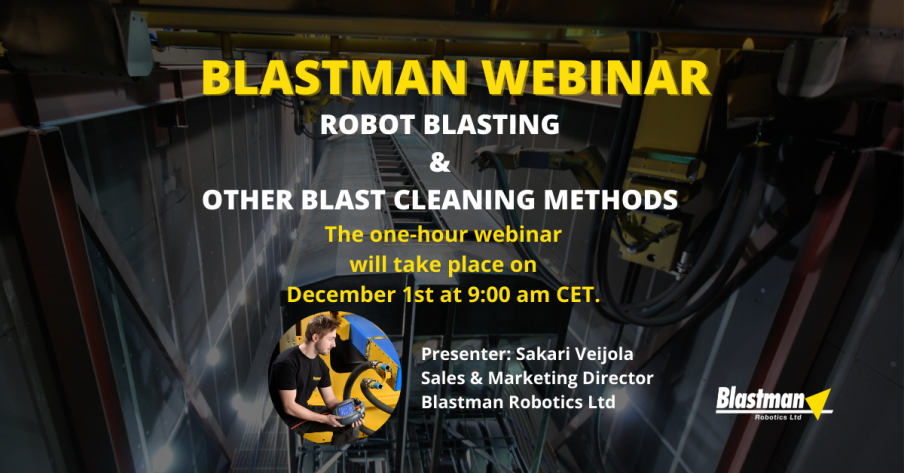 WELCOME TO BLASTMAN FREE WEBINAR!
Subject: Robot blasting & other blast...
Read more