News
Keep up on what we're up to!
Blog
Generation 4.0
The original Blastman design has come a long way since 1982 when the first abrasive blasting robot was taken into use. In the year's robots have been transformed to completely servo-controlled, and the control system has been upgraded many times over to be more...
Read more
BLASTMAN BLAST CLEANING ROBOTS IN DIFFERENT INDUSTRIES
Blastman Robotics has delivered solutions for road and rail transport, foundries, wind power and energy, a multitude of steel structures, aerospace, and much more. From this news, you can learn about three case studies from three different industries.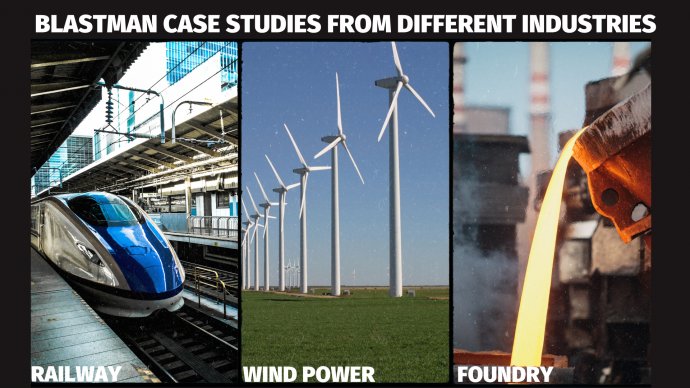 RAILWAY CARS
PROCESS
The plant consists of two 8-axle portal...
Read more
Case study: Coastal USA
OFFSHORE BARGE REPAIR AND MANUFACTURING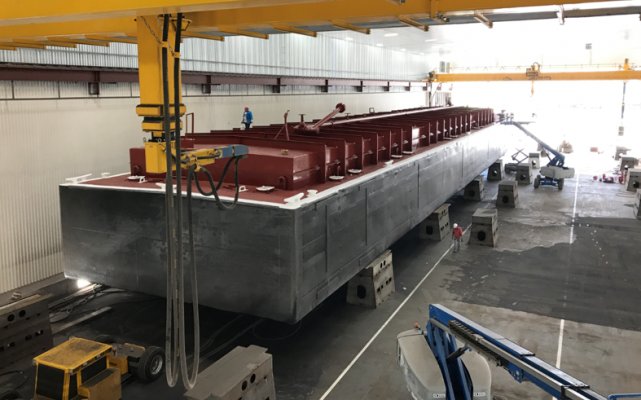 BACKGROUND
In the past products have been blast cleaned outdoors by manual blasting operations. The sheer amount of square meters that need to be cleaned requires a lot of work hours and manpower. Manual blasting also needs expensive and...
Read more
Blog
BUILT TO LAST
This blog discusses the wear of blast cleaning equipment during the process. Blast cleaning is an effective way of surface finishing old and new products and parts. Blast cleaning is typically done by accelerating abrasive particles through a nozzle towards a...
Read more
We are proud to announce the cooperation between Blastman and Swire Energy Services.
Swire Energy Services announces multi-million-pound technology investment to support net-zero target.
Swire Energy Services have committed to a £4M investment for the installation of two new robotic blast and paint coating processes.
WELCOME TO OUR FREE WEBINAR!
BLAST CLEANING ROBOTS 4.0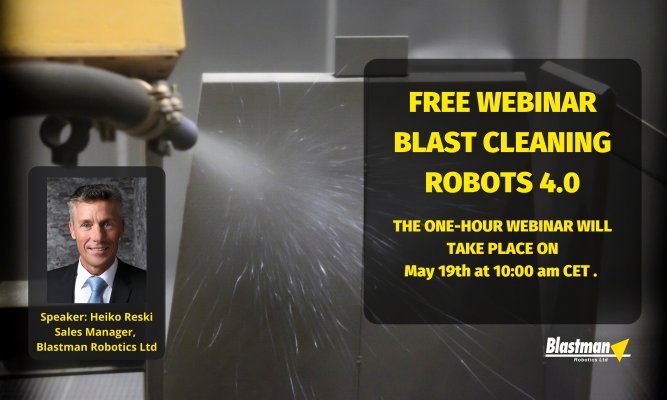 Blastman Robotics is offering a free webinar in which the participants will learn about the latest blast cleaning robots with integrated automatic program generation and smart blast room functions. This will give participants the tools to save money and improve the...
Read more
Blastman robotic blasting chamber for treatment of coaches
Torzhok Car Building Plant, 2005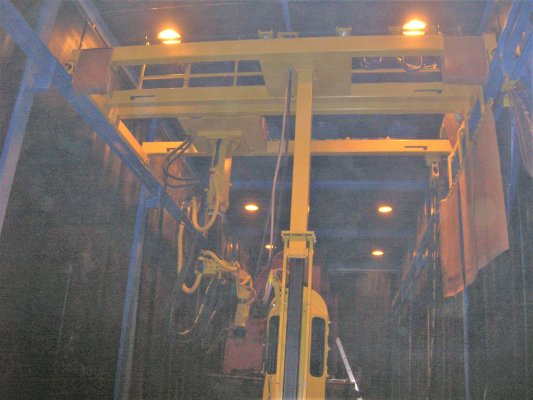 Torzhok Car Building Plant is a Russian manufacturer of railway cars located in Torzhok in the Tver region. The plant produces different types of railway cars including special-purpose cars and electric trains. 
Read more
Blog
Typical efficiency in robotic blast cleaning
BLAST CLEANING OF HEAVYWEIGHT CASTINGS
Case: Fonderie Mora Gavardo Spa, Italy
BACKGROUND
Fonderie Mora Gavardo Spa currently a member of Camozzi Group has been cleaning all the heavyweight castings since 1996 with a Blastman Robot-operated blasting chamber. The operational blast cleaning...
Read more
Season´s Greetings
We would like to wish you a Merry Christmas and a successful New Year 2021.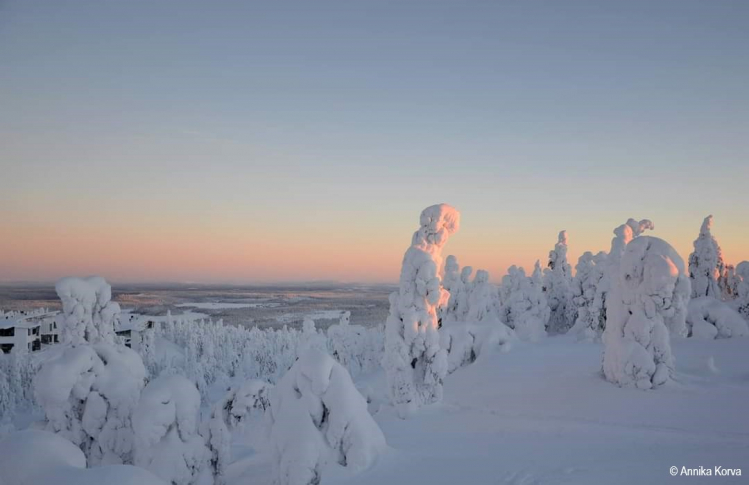 This year we donated to WWF Finland to help to mitigate climate change.
They say we are the...
Read more