News
Keep up on what we're up to!
Blastman working closely with customer for achieving the best result
Ponsse, Finland
BLAST CLEANING OF RAILWAY FREIGHT CARS
Case: Tikhvin Freight Car Building Plant, Tikhvin, Russia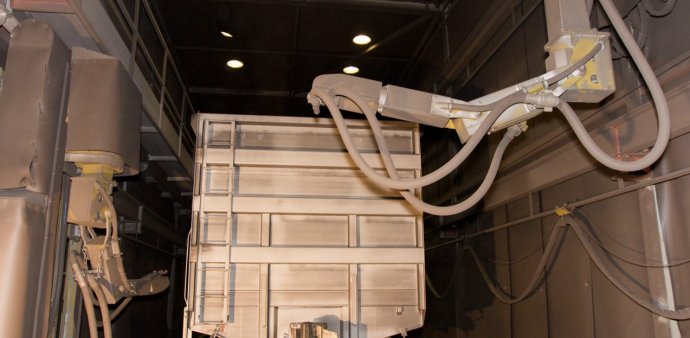 BACKGROUND
During the new plant's design and construction phase, taking into account the desired high production rate and to achieve the planned performance, Tikhvin Freight Car Building Plant decided to invest...
Read more
Companies match-making events led by Business Finland in Zhengzhou, Henan
Team Finland China has organized a business delegation visit in Henan on October 29-30, 2020.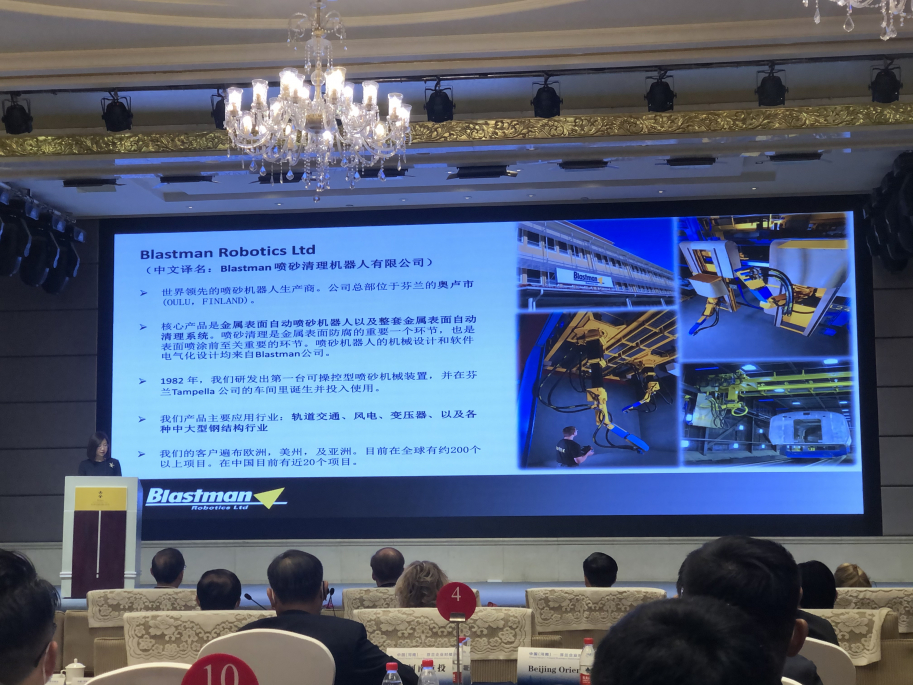 The visit is led by Mr. Jarno Syrjälä, Ambassador of Finland to China. We...
Read more
Blastman is working actively in China.
Proudly introducing Blastman robots and outstanding performances that Blastman achieved in China in past 11 years to the Finnish Ambassador in China Mr. Jarno Syrjala at his residence in Beijing.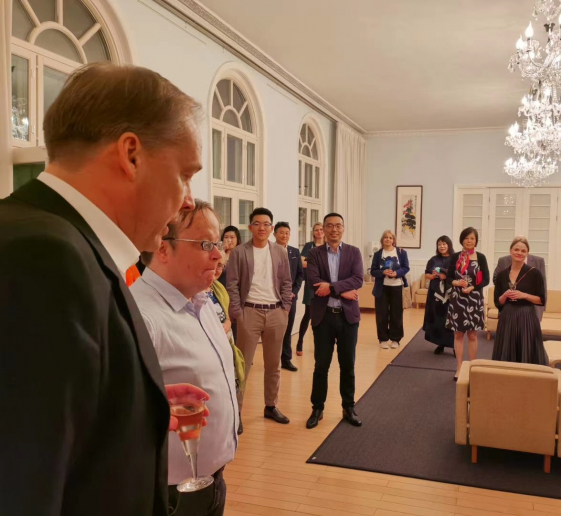 Blastman has been actively working and cooperating with Finnish Business...
Read more
BLASTMAN B16ML MANLIFTS
Case: Bombardier Transportation France, Crespin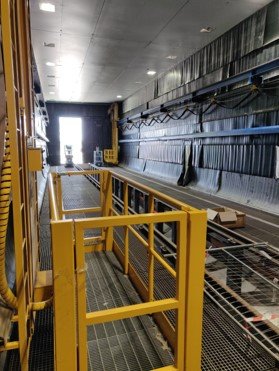 BACKGROUND
Blastman Robotics has previously delivered a B20S robot and two B16ML manlifts for their blast room. The delivery was made in 2013. This delivery is the 7th delivery Blastman is making for Bombardier...
Read more
GUIDE TO ROBOTIC ABRASIVE BLAST CLEANING part 1/2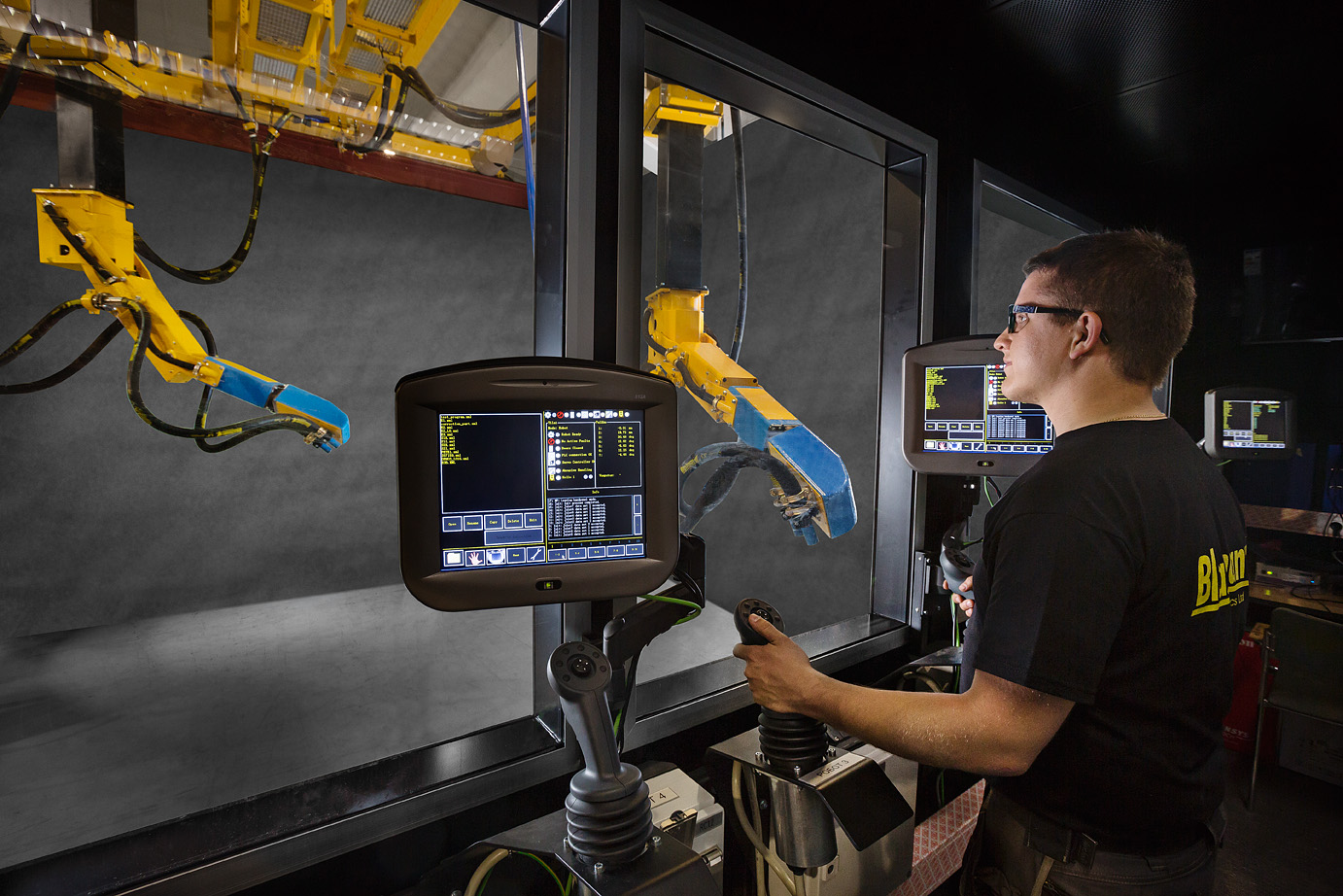 Robotics and automatization are in growing demand around the world. Productivity requirements remain high with tight deadlines to meet....
Read more
Sichuan - Finland Business Cooperation Matchmaking Conference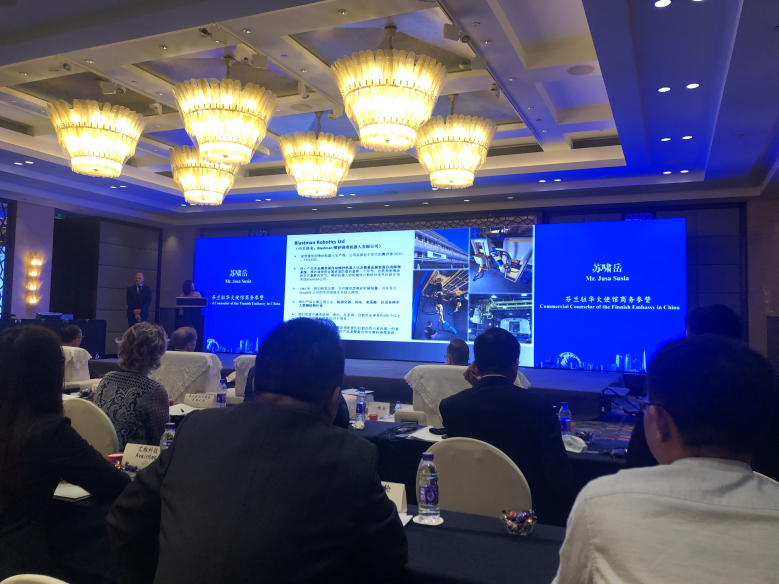 Blastman Robotics Ltd participated in the conference Sichuan - Finland Business Cooperation Matchmaking Conference...
Read more
Blog
Surface Treatment Process - Blast Cleaning Quality
Surface treatment process is a complex and crucial part of manufacturing. It consists of several separate processes, such as blast cleaning, painting and chemical washing. These processes...
Read more
BLAST CLEANING OF TRUCK BODIES, CONTAINERS, AND STEEL STRUCTURES
Case: Ajo-Motor Oy, Oulu, Finland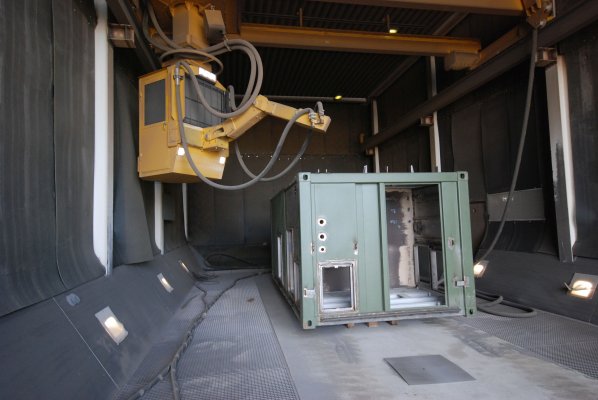 Ajo-Motor is the leading blasting and painting company locally in Oulu for trucks, earthmoving machinery, industrial structures, containers, and tanks.
BACKGROUND
Ajo-Motor is a family-owned company providing...
Read more
JOT 2020-04 Fachbeitrag: Technical Report - Robot Colleague
Automated blast cleaning with Blastman robot
Blasting / Automatization
Robot Colleague
In the new blast cleaning chamber of Siempelkamp...
Read more