News
Keep up on what we're up to!
JOT 2020-04 Fachbeitrag: Technical Report - Robot Colleague
Automated blast cleaning with Blastman robot
Blasting / Automatization
Robot Colleague
In the new blast cleaning chamber of Siempelkamp...
Read more
STORY OF B16XS
HISTORY
Blastman Robotics Ltd has a proven track record of successfully delivering complete blasting solutions to customers around the world. A few years ago, we discovered a trend in existing blast rooms, which suggested a need...
Read more
BLAST CLEANING OF PASSENGER COACHES
Case: CSR Nanjing Puzhen Rolling Stock Co., Ltd. Nanjing, China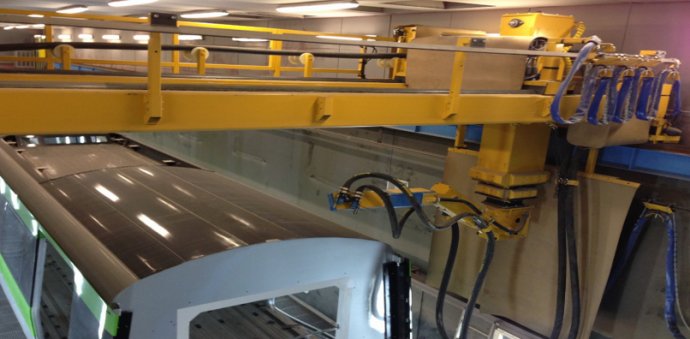 CSR Puzhen is an enterprise specialized in the research and manufacture of rail transport equipment in China and is the first-class large-scale company in China's railway equipment manufacturing industry.
Read more
News for March 2020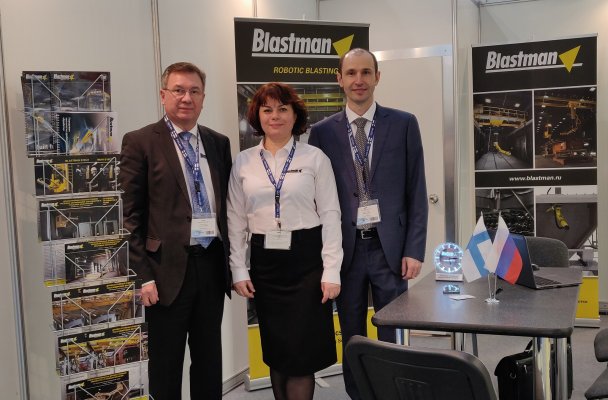 From 3 to 6 March the Blastman company took part in the Interlakokraska 2020 exhibition in Moscow, the results of which have positively surprised us. As part of the business program, we made a presentation "Blastman Automated...
Read more
PaintExpo 2020

Of course, as the coronavirus rages, all events are passed on. Paintexpo will be held from 12 to 15 October. Let's take care of each other and see you then.
Read more
Pesti Career Day 2020

Pesti Career Day 2020 is coming up! Blastman is participating in the largest recruiting event in Northern Finland. Bringing companies and students together at Linnanmaa campus,...
Read more
Finnish Ambassador of China visiting Kaitai factory
 The Finnish ambassador Mr. Jarno Syrjälä and his secretary Mr.  Jaakko Koivusaari visited Shandong Kaitai Group on December 19, the chairman Mr. Laibin Zhang and CEO Mr. Ruiguo Wang of Kaitai Group with Mr. Perttu Junnila of Blastman had a friendly and pragmatic...
Read more
STRUGGLING WITH PRODUCTION CAPACITY?
IMPROVEMENT OF 32% IN BLASTING TIME WITH OFFLINE PROGRAMS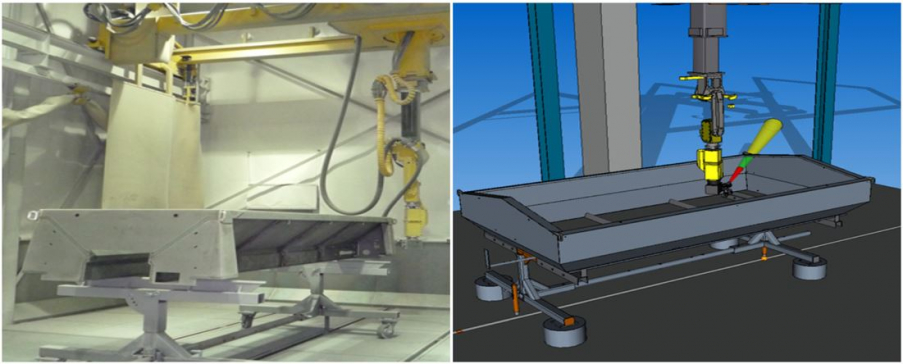 Read more
BLASTMAN BLAST CLEANING AND PAINTING FACILITY
JSC Belaruskali, Salihorsk, Republic of Belarus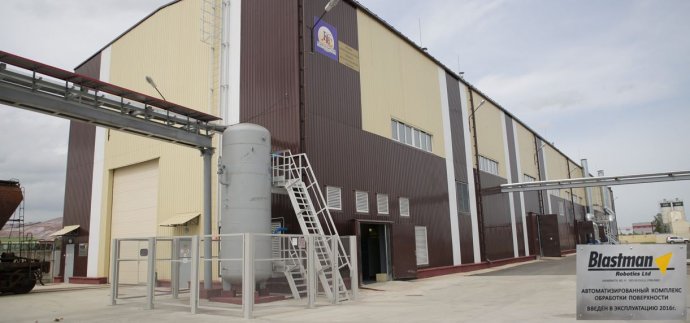 The requirement was to blast clean and paint completely exterior and interior surfaces of various hopper cars with a given speed of 720 cars per year.
JSC Belaruskali is one of the world's biggest producers and...
Read more
Blastman in the World Manufacturing Convention 2019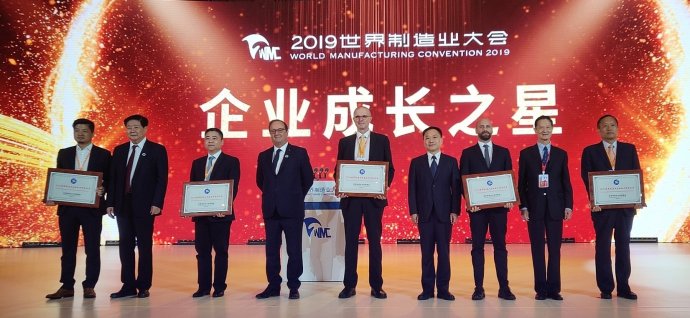 The World Manufacturing Convention 2019, approved by the State Council, was held in Hefei, the capital city of Anhui Province on 20th - 23th September. It was co-sponsored by 11 organizations, including the United Nations Industrial Development Organization, the...
Read more