STRUGGLING WITH PRODUCTION CAPACITY?
STRUGGLING WITH PRODUCTION CAPACITY?
IMPROVEMENT OF 32% IN BLASTING TIME WITH OFFLINE PROGRAMS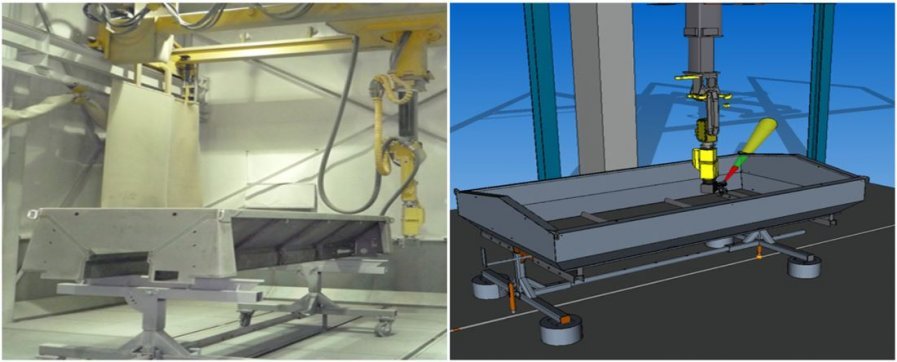 Blasting chamber in reality and modeled into offline software
Blastman B20S robot was installed in 2009 as part of a new surface treatment line for winter maintenance machines at Aebi Schmidt Nederland B.V. Through the years robot has had a pivotal role in production. 8 years after installation production needs were expanding still. We started looking for solutions to increase blasting capacity without facility investments.
The solution is optimizing automated programs. Traditionally older robots have been programmed with Blastman hand panels, now we looked to synergize the older equipment into our new offline software. Offline software allows the robot to generate movement paths via computer software.
SUCCESS WITH OFFLINE PROGRAMS:
Improvement of 32% in total blasting time!
Zero production downtime caused by programming in the chamber with a hand panel.
100% coverage with new programs.
No need for manual touch-up blasting.
---
"Very positive results." - B. Leferink, CI Coordinator - Aebi Schmidt, 2017
Aebi Schmidt is the leading system provider of innovative technical solutions for the cleaning and clearing of traffic areas as well as the moving of green spaces on difficult terrains.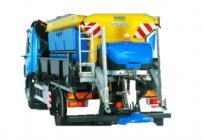 ---
Learn more about our different programming methods and optimization by clicking on the link below...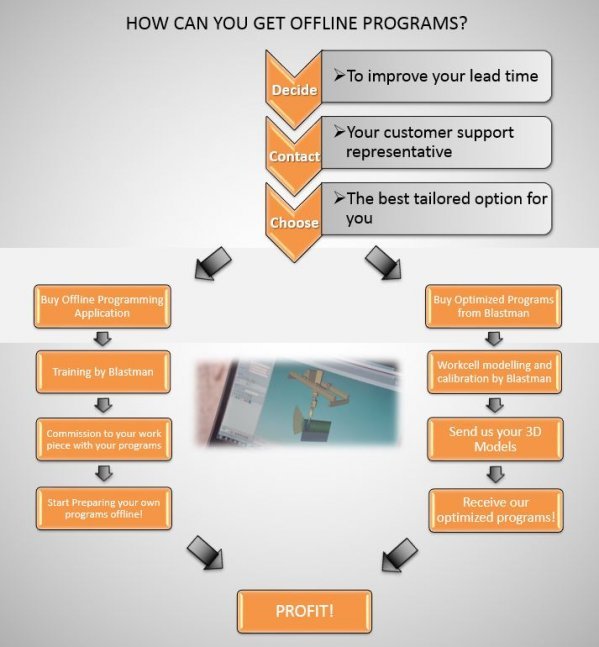 ---
Advantages of Automated Blast Cleaning
considerable savings in production costs
increased production capacity
remarkable health and safety implications
freedom to use any abrasive material
desired surface cleanliness and roughness
slight surface shaping by controlling the blast pressure
working lifts and platforms not needed
increased fatigue strength of specific welded joint
---