Programming Tools
There are three different ways to program the robots: Teach-in, PTP and Offline (Optional).
---
TEACH-IN PROGRAMMING
Teach-in programming is easy and quick way of programming the robot. Blast program is recorded while operator manually operates the robot and blast cleans a workpiece. All movements of robot and other control changes are stored into the blast program.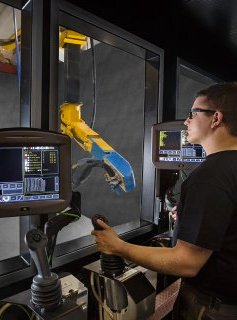 ---
TEACH-IN PROGRAMMING
OFFLINE PROGRAMMING
Blastman is committed to improve your investment value by our offline programming application. Speed up your lead time with an effecting simulation. With our offline solution, your personnel will have the skills to program robot operations independently from a computer workstation when the robot is in production.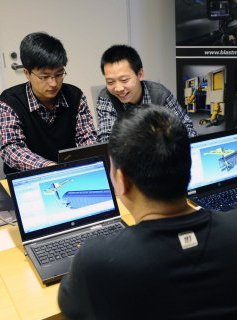 ---
OFFLINE PROGRAMMING
PTP PROGRAMMING
PTP programming is an excellent way of preparing detailed and optimized blast programs. The programming is carried out with a handheld teach pendant by teaching the robot to move point-to-point.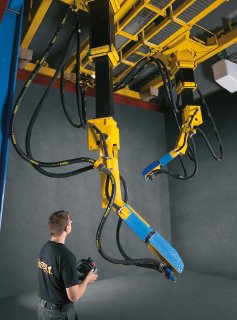 ---
PTP PROGRAMMING
AUTOMATIC BLAST PROGRAM GENERATION
Automatic blast program generation is also possible for relatively simple workpieces. Blastman has developed and delivered solutions where blast programs are generated automatically based on main dimensions of the workpiece.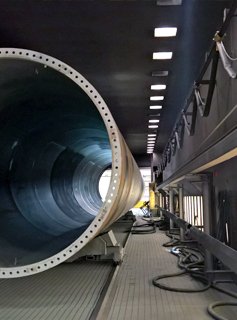 ---
AUTOMATIC BLAST PROGRAM GENERATION