Special Models
Different robotic blast cleaning solutions have been created for special purposes.
---
BLASTMAN MBU - MOBILE BLASTING UNIT
Blastman MBU is a movable blasting robot/manipulator, which provides very high efficiency with large blasting nozzles.
THE SMART OPERATING INTERFACE AND DRIVE MECHANISM
Blastman MBU provides excellent flexibility for your blasting application. Blasting is controlled by the operator from an ergonomic and airconditioned cabin. The movements of the MBU are controlled from joysticks or from the user interface in the panel PC.
Download datasheet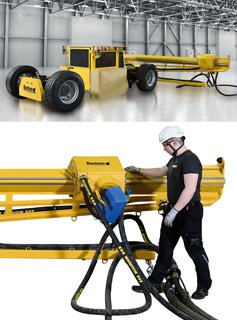 ---
BLASTMAN MBU - MOBILE BLASTING UNIT
BLASTMAN B5S GENERATION 4.0
The Blastman B5S is the ideal solution for blast cleaning small and large workpieces. The robot can be placed in various different positions in the blast room, for example, the floor or the ceiling. The standard B5S robot has five (5) axes. Additional axes, such as a turning table, rotating device or linear movement, can be added to the robot. The height of the robot arm can be adjusted by scaling the leg on which the robot is mounted.
Download datasheet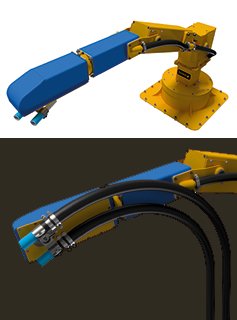 ---
BLASTMAN B5S GENERATION 4.0