Blastman at Teknologia 23
Blastman at Teknologia 23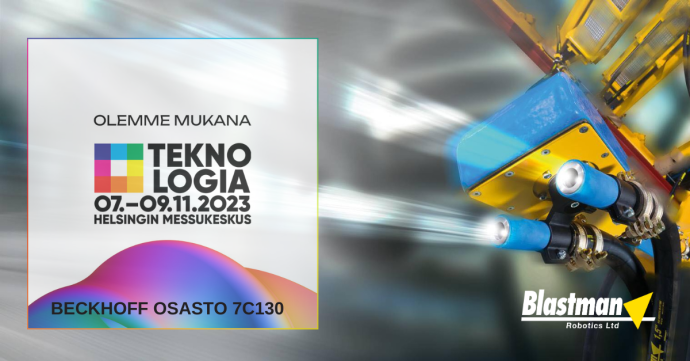 Olemme mukana Teknologia 23 messuilla esittelemässä automatisoitujen raepuhallusratkaisuiden uusinta teknologiaa.
Blastman B20S G4.0 robotin live esittely Beckhoff osastolla 7C130.
Nähdään siellä!
We will be at Technology 23 to showcase the latest technology in automated blast cleaning solutions.
Live demonstration of the Blastman B20S G4.0 robot at Beckhoff stand 7C130.
See you there!