Blastman is working actively in China.
Blastman is working actively in China.
Proudly introducing Blastman robots and outstanding performances that Blastman achieved in China in past 11 years to the Finnish Ambassador in China Mr. Jarno Syrjala at his residence in Beijing.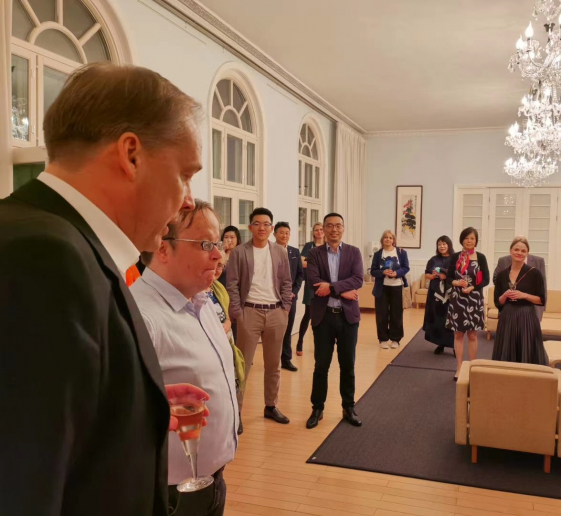 Blastman has been actively working and cooperating with Finnish Business Council in Beijing and Finnish Embassy in China. As a worldwide leading blasting robotic solution provider, we have more than 250 blasting robot deliveries in the world since 1982. The first robotic blasting delivery to China was done in TBEA Transformer Shenyang in 2009. Since now we have 20 proud and successful projects ongoing in China.
In addition to above, this year is the 70th Anniversary of the Diplomatic Relations between China and Finland. We wish this good relation will be long-lasting and beneficial to all of us between Finland and China.