BLASTMAN WEBINAR
SIGN UP NOW!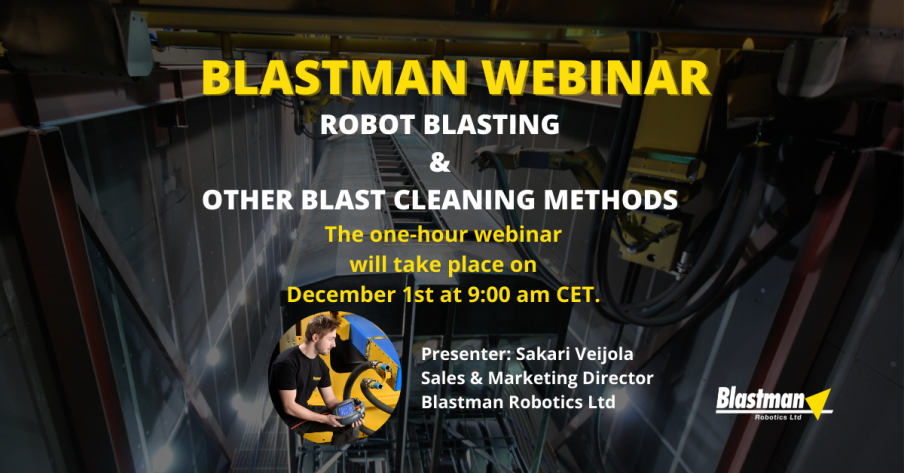 WELCOME TO BLASTMAN FREE WEBINAR!
Subject: Robot blasting & other blast cleaning methods
Timing: December 1st at 9:00 am CET.
Presenter: Sakari Veijola
Blastman Robotics Ltd is offering a free webinar in which the participants will learn to select the correct method for their production. Get tips on how to optimize and automate your blast cleaning process.