GUIDE TO ROBOTIC ABRASIVE BLAST CLEANING 2/2
GUIDE TO ROBOTIC ABRASIVE BLAST CLEANING 2/2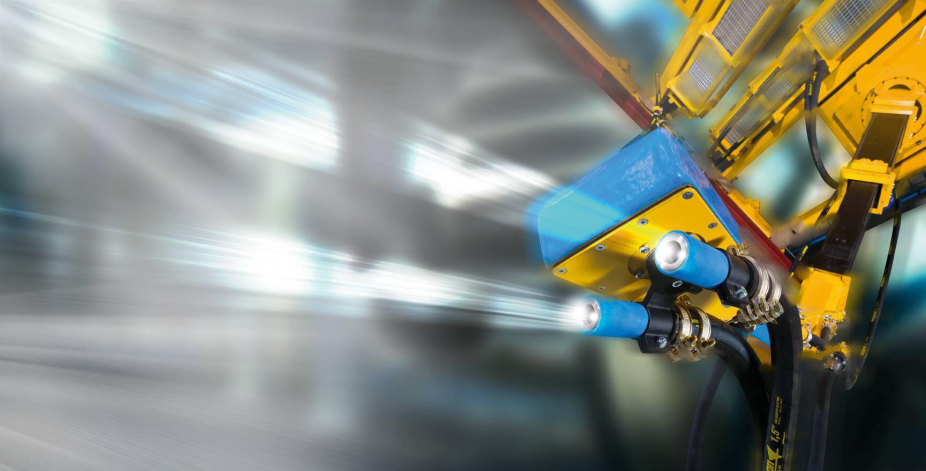 Blastman Robotics sales process relies on close cooperation with customers and our over 30-year experience in the field of automated blast cleaning. When our customers are considering automating their current facilities or building new facilities for automated blast cleaning, they contact us directly or through our network of partners around the world. There are certain steps, which are repeated and can be identified during this process. These steps also direct Blastman Robotics personnel in everyday work.
1. Case study
2. First proposal
3. Site visit
4. Final approval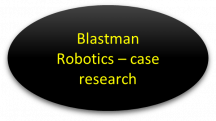 1. Case study
Our process starts with an initial contact by us, or by a customer. With this initial contact, we will assess, how we can help the customer improve their current blast cleaning process. For Blastman it is vital to gather preliminary information as much as possible to understand customer perspective and the current situation. Also, since all Blastman solutions are tailor-made, we need to have a comprehensive picture of the overall situation.
Here are some typical questions we ask at this point of the process:
Is it a greenfield project or retrofit project to the existing blast chamber?
What kind of workpieces are blast cleaned?
What kind of blasting infrastructure is already in place?
What is the required production volume?
What are the quality requirements?
Blastman robots can be used in existing blast rooms or in a completely new blast room designed for robotic blast cleaning. Most projects already have an existing blast room, and Blastman has all the necessary engineering capabilities to retrofit the blast room for robotic blast cleaning. Existing blast rooms have the infrastructure already in place meaning ventilation, scraper floor, elevators, dust collectors, and silos. These are naturally considered during the design. Often customers are also looking to partially update their current systems. Blastman can provide these updates as well.
---
2. First proposal
Our first proposal is based on the case study, and on what we have learned about the customer's blasting process. We build a 3D- model of the blast room and see which robotic solution would best serve the process. The robot model is highly dependent on the workpiece type and blast room dimensions. Some workpieces can be as simple as windmill towers or as complex as railroad passenger cars or crane structures. Our software programmers can also provide simulations, which will show estimated blasting time and blasting coverage for each workpiece.
After we have studied the customer's process, we will make a preliminary drawing and a preliminary budget for the customer. This budget and drawing will be presented to the customer for review and discussion. Often all information at this point has been exchanged through email or video meetings, so the next logical step is to visit the customer and see their facility.

Picture 1. Example 3D-models
---
3. Site visit
During the visit, we see the actual facility and get to discuss the project face to face. The key point of the visit is to take detailed measurements and compare our previous drawings to the actual situation. Information gathered from the site will be used to refine the preliminary designs. Based on this visit and information gathered, we have a more comprehensive picture of the overall situation, and the refined designs consider all customer-specific design features.
---
4. Final proposal and approval
The final design takes into account the standards of the blast cleaning environment and customer requirements for the process. The proposed solution is optimal for the customer process and typically considers production expansion in the future. Close communication at this stage, as well as in the previous stages, is key to ensure that everybody has a clear idea of how the process will look after the project is completed.
After the final proposal is agreed upon, the project is started with a kick-off meeting between Blastman and the customer. The entire project is then handled in close co-operation to ensure a successful transition to a modern and efficient blast cleaning process for the customer.
Teemu Junila
Sales Manager, Europe
Blastman Robotics Ltd