We´re exhibiting at Scandinavian Coating 2023
WE´RE EXHIBITING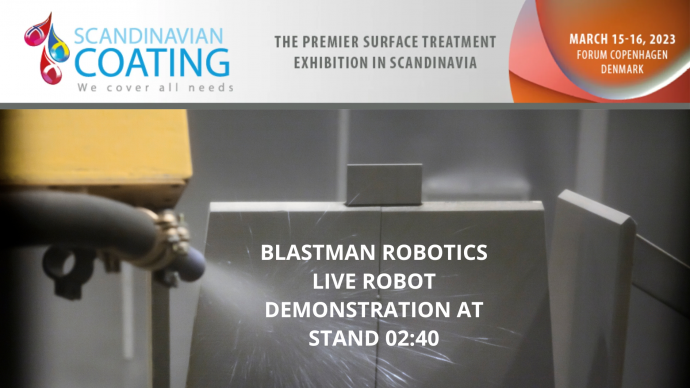 Scandinavian Coating 2023
The largest surface treatment event for industrial and construction painters in the Nordic countries is taking place again after a long time.
The place is Forum Copenhagen and on the website of the event organizer, you can find additional information and tips, e.g. regarding accommodation.
Blastman can be found at stand 02:40 and is also taking part in the first-day conference. Blastman Sales Manager Teemu Runi is at the stage to introduce Blastman Robotics Ltd and the key opportunities and benefits of robotic blast cleaning. Also highlighting what kind of challenges can be found in the blast cleaning process.

The show time is 15 March from 13.30-14.00. 💥
Welcome to the fair to learn about Blastman's new products, and solutions and to network with us.
Learn more about Blastman´s success story.