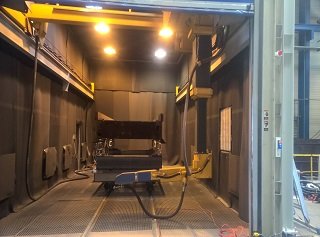 AMADA EUROPE SA
Amada Europe SA manufactures high-end solutions for sheet metal processing. Blastman delivered a blast cleaning solution in 2016 to automize production and improve quality, efficiency, and working conditions. Amada requires the highest quality standards and all surfaces are treated to Sa 3. Blastman robot solution is consistently producing the highest quality.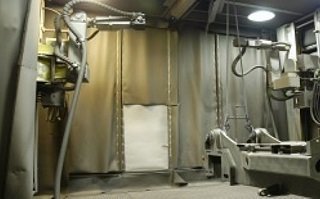 PONSSE
Ponsse started looking for an alternative for manual blasting due to health reasons and an increase in its production capacity. Co-operation between Blastman Robotics and Ponsse started in 2007 when two Blastman robots were installed. Collaboration has lasted for years and Blastman is proud to be a reliable and long-lasting partner for Ponsse. In 2016 the two robots were replaced with third-generation servo robots and abrasive handling was made more efficient.
Our references include:
Voith Paper, Ravensburg, Germany
Katera Steel Oy, Kajaani, Finland
Anti-Corr, Sävsjö, Sweden
Amada Europe, Charleville-Meziers, France
Peecon, Etten-Leur, Belgium
Ponsse Oyj, Vieremä, Finland
Siemens Power and Gas, Berlin, Germany
---
Machine Manufacturing and Repair
The large size of machinery requires good surface preparation. An automated Blastman blast cleaning robot is the most effective and efficient method for surface treatment operations.
Machines are subject to harsh conditions out in the world and in different facilities. Therefore, they require a good paint job to ensure protection from corrosion. As 80 % of paint failures are caused by poor surface treatment prior to painting, it is essential that a constant high quality is provided in the blast cleaning process. The easiest way to achieve this is through an automated blast cleaning robot.
Automated robots are highly efficient due to the high pressures and large nozzles used in operation. Blastman blast cleaning robots are also capable of using all kinds of abrasive materials, so both steel and stainless workpieces can be blast cleaned with the same application.
Products blast cleaned every day by Blastman robots:
Paper machinery components
Forklift components
Machining equipment
Agricultural machinery
Forest machinery
---